Improving visual acuity and performance
Nulux Trueform
HOYA's best single vision aspherical solution.
Nulux EP's double aspheric lenses are designed to provide crisper, clearer viewing zones when compared with standard single vision lenses.
The double aspheric design offers cosmetically thin lenses with natural vision in all sight directions.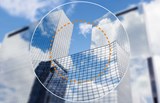 Hilux
Entry-level single vision lens, suitable for low prescriptions
Nulux
Thin lenses that offers wide vision on the periphery and image appears natural
Nulux EP
Cosmetically thin lens design with superior viewing experience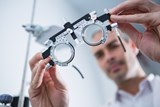 Nulux EP lenses offers you, the Eye Care Professional:
Possibility to offer the latest technology
Security of proven, quality designs
Extremely high adaptation and satisfaction ratio
Easy to order; no extra parameters required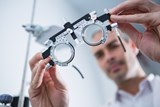 Request more information about our products
At HOYA, we are ready to answer any questions you might have, explore our potential partnership and hear the ideas you want to share with us. Get in touch with us by completing the form below.