As an experienced partner to eye care professionals, we see the world through your eyes.
For the Visionaries
The gift of clear vision

We all have a vision of how we want our future to be, of what we want to experience or achieve in life and the impact we want to make. But whatever your vision is, clear eyesight helps to bring it to life.
We have been a partner to eye care professionals for over 80 years and see the world through their eyes. As they spend years honing their craft through education, they gradually develop and refine their expertise. And finally, they are recognized for demonstrating that knowledge. But there is more.
Eye care professionals look ahead. They develop a clear vision of what they want to achieve; for their patients, staff and themselves. Ultimately, this vision is what makes their businesses thrive.
To us, eye care professionals are visionaries, who change how their patients see the world, every day. And it is through the clarity of their vision, that they can help their patients achieve their own individual vision for a better life.
We see the world through your eyes

It is our mission to empower and support our visionaries.
Driven by a passion for partnership and innovation, we provide eye care professionals with what they need to successfully develop their practice: from high-quality lenses to seamlessly integrated systems, training and reliable services.
We empower our eye care professionals by focusing on their three key qualities: care, knowledge and foresight.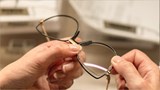 Care
At HOYA, we appreciate that caring for your patients is your main concern. That's why HOYA continuously provides the support you need as an eye care professional, so you can focus on what you care about most: giving your patients the gift of clear vision.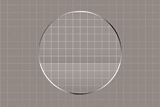 Knowledge
Visionaries crave knowledge. While you stay connected to trends and innovations, you apply your knowledge to ensure each patient's long-term wellbeing. To offer patients the highest level of expertise, you can rely on HOYA for knowledge, through services, support and communication, as well as continuous training. This allows you to access the latest information and ceaselessly expand your knowledge base.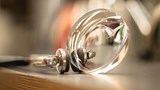 Foresight
Foresight is the key to your success. We will use our innovation, technology and market insights to help your business flourish. Innovation is an integral part of our DNA. It is our mission to keep all of our visionaries in touch with the future - in relation to your practice, industry and patients. HOYA strives to help you look ahead: from providing the latest on technologies, as well as insights, on the evolving optical and retail industries.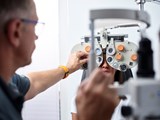 Your patients. Your brand. Our support.
Having you as a partner is an exciting prospect and we are dedicated to supporting you every step of the way. As your ally, we'll empower you to grow your business and create a distinctive brand that is valued by your patients. We'll help you see further, with leading technologies and innovative solutions. We'll keep you in touch, with the latest insights on the optical industry. And when you have everything you need to provide the best care and experience, we'll know our partnership is a success.
Watch the video "A day in the life with Hoya"
Hoya Technology - Innovations - No Limits
All our lenses are produced with freeform surfacing. The main benefit of this lens technology is that we can consider the lens surface as a series of individual points. We then cut each of these points - at the pixel level - along multiple axes. Such precision means that we can optimize each lens for every prescription. We can even incorporate frame, fitting and wearing parameters into the lens calculation. The result is a highly personalized lens, every time.
Progressive lenses
Individualized and tailored to your patients' unique lifestyles.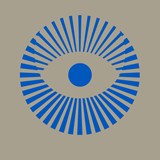 Sun solutions
Enhanced visual performance, comfort and protection in the most fashionable styles.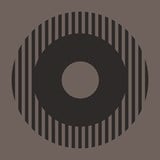 Single vision lenses
Pixel-perfect precision and outstanding visual performance.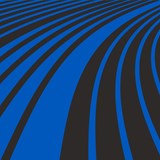 Special situation lenses
For the full spectrum of visual requirements: lenses for children, athletes and driving.
Find an optician near you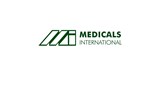 Medicals International is one of the leading medical distribution companies of the region with 17 offices in the MENA, Cyprus, and Türkiye.

Having a vast product portfolio of specialized international brands, Medicals International has over 25 years of solid experience in the following medical and paramedical specialties:
- Vision Care
- Ophthalmology
- Dermatology & Aesthetics
- Dentistry
- Critical Care

Medicals International continually strives for excellence and is committed to best practices by keeping end-user safety a top priority.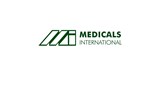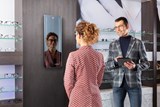 About HOYA Vision Care
For over 60 years, HOYA Vision Care has been a passionate and global leader in optical technology innovation. As a manufacturer of high quality, high performing eyeglass lenses, HOYA continues to drive optical technology innovation with the aim of finding the best vision care solutions for Eye Care Professionals. The company supplies lenses in 52 countries with a network of over 18,000 employees and 45 laboratories around the globe.