HOYA+YOU
THE POWER OF A HARMONIOUS PARTNERSHIP
What will happen in the future
As an eye care professional, you already know just how hard it can be to stand out on the high street. You know the kind of struggles and hardships independent practices face when you're up against market forces beyond your control. You shouldn't have to do it on your own and you don't have to. Choose to partner with a business that is designed to empower you through it all. We support you to grow, giving you the freedom to watch your business succeed.
YOU CALL THE TUNE
+ WE'LL PLAY IT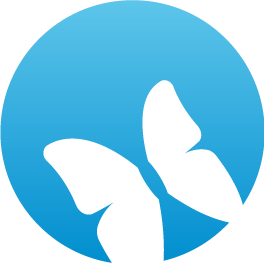 Freedom
We believe that you should decide what is best for your practice. So we are there for you if you need us – we don't dictate to you what to do.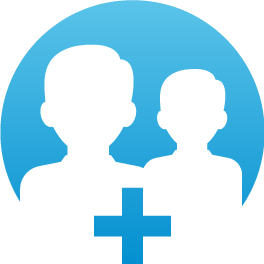 Partnership
At Hoya Vision our mission is to help you build and protect your brand, not to push our own.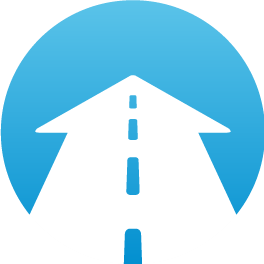 Future
Hoya Vision is interested in long-term relationships not short-term deals. That's why we support you to differentiate your business - with technology, innovation and best business practice support.
These commitments are not just warm words, they are our promises to you and that's what "HOYA+YOU" is all about. We are both dedicated to the best in service and if we work together, we can reach a level of performance that benefits us all.
INNOVATIONS – WITHOUT RESTRICTIONS: OUR PRODUCT PORTFOLIO
Hoya Vision offers a wide range of sophisticated lenses. You and your patients have the choice of which one suits their needs best. We not only enable you to confidently advise your patients – we also do not insist that you exclusively sell our brands.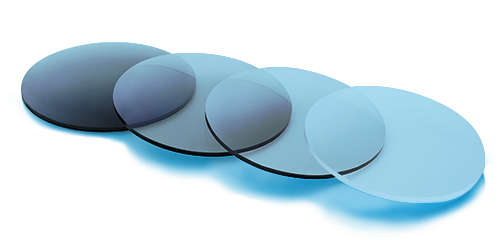 Progressive lenses
Accurate eyewear for a seamless transition between near, intermediate and far
Single vision lenses
Different solutions for unprecedented clarity and total focus
Special situation lenses
Precise vision for indoor conditions, custom designs for kids and durable sports lenses
Anti-reflective coatings
Protection against environmental factors such as blue or ultraviolet light
Photochromic lenses
For maximum comfort and convenience in changing environments
Tinted lenses
Trendy tints, polarised lenses, contrast enhancing tints and reflective treatments
Yuniku
Vision-centric 3D tailored eywear for the most precise vision and perfect frame fit
YOU HAVE THE CHOICE
+ WE PROVIDE THE OPTIONS
WHERE SERVICE COMES FULL CIRCLE
Enjoy a partnership that puts you and your business first. HOYA+YOU offers a wide selection of services all designed for your continued success. Let's make more happen together.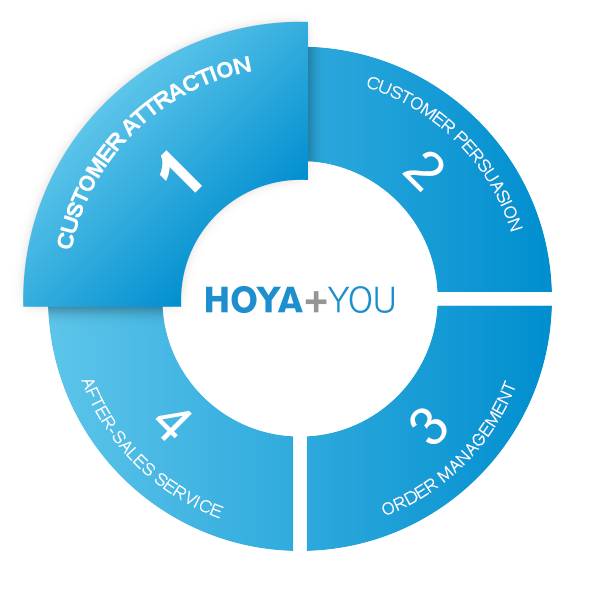 1. CUSTOMER ATTRACTION
Marketing support
Your brand will be seen + we support you to spread your message and increase your number of customers.

+ Attract & welcome: Grow sales and customer loyalty with on and offline marketing materials.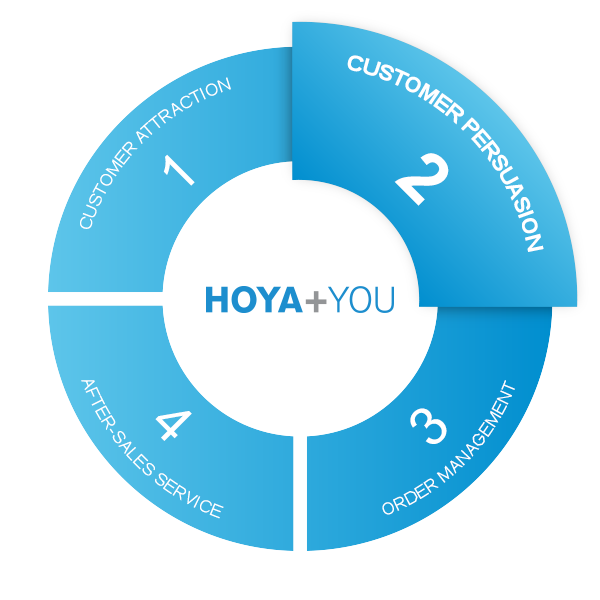 2. CUSTOMER RECOMMENDATION
Training excellence
You benefit from our knowledge + we help you to recommend successfully.

Sales support
You advise with ease + we equip you with everything you need.

+ Examine vision: Conduct a full vision and eye examination.
+ Select the frame: Select the ideal frame and measure the fitting parameters.
+ Understand the personal needs: Determine the wearer's visual, aesthetic and functional needs.
+ Choose the lenses: Demonstrate the benefits of the different lens solutions.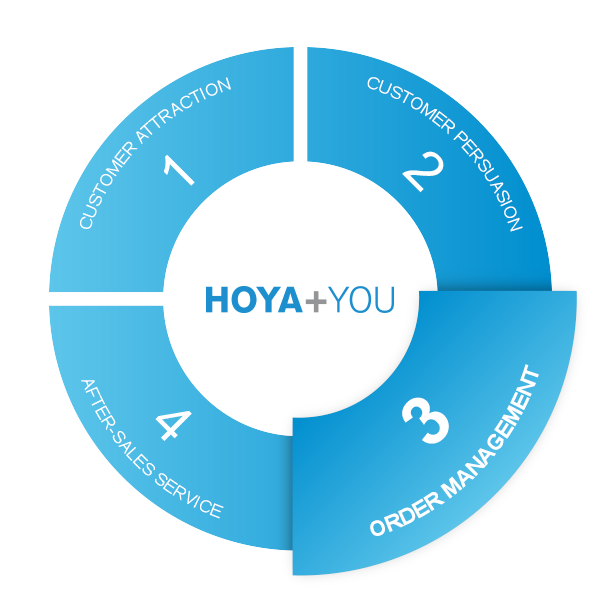 3. ORDER MANAGEMENT
Smart processing
You save valuable time + we look after your orders.

+ Order the lenses: Place the order and your customer's lenses will be made to your exact specifications, with the highest quality.

+ Customer Service: Rely on an expert team to answer your technical questions and look after your orders.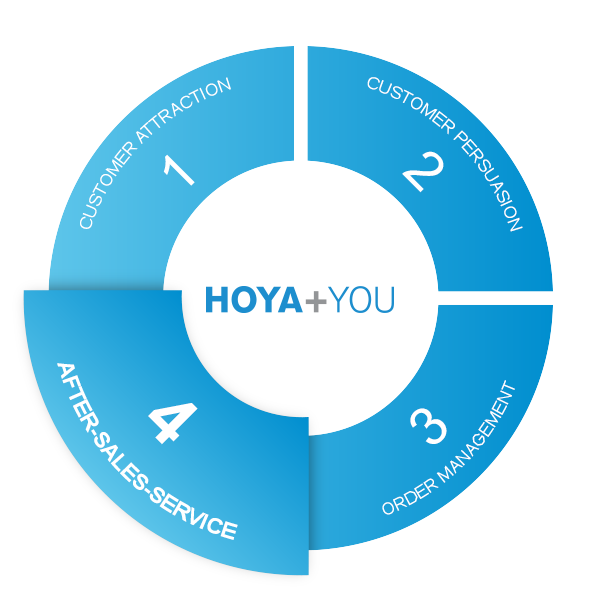 4. AFTER-SALES SERVICE
Customer loyalty
Your customers will be delighted + we will help to make sure they return to you.

+ Attract again: Benefit from marketing materials and local activities to promote your own brand.

More together
You have a reliable partner + we focus on your future progression.

+ Dispense the specs and maintain the relationship: Check the fitting, measure the customer's satisfaction and give advice on spectacle care.
YOU WISH TO BE DIFFERENT
+ WE HELP YOU TO STAND OUT
SEE WHAT YOUR PEERS THINK ABOUT US
Ready when you are
Do you want to participate in HOYA+YOU? Just tell us how we should contact you.
LEARN MORE.
Get to know the whole HOYA+YOU Partner Circle. How can we improve your business?
YOU WANT TO BE HEARD
+ WE INCREASE YOUR VOLUME