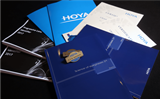 Comprehensive dispensing service

Over the years, HOYA has developed different types of lenses to accommodate the individual needs of customers. Considering the complexity of the optical knowledge and relevant dispensing issues, we have established the program "HOYA PAL Consultant" to ensure participants fully understand HOYA's lens design and thus can help customers dispensing the most appropriate lenses for them.
The program consists of progressive lens knowledge, product information, dispensing tips, after sales service and problem solving, etc. After course completion, participants will graduate and be entitled as Hoya PAL consultant.
Graduate List:
| | | | | |
| --- | --- | --- | --- | --- |
| Graduate | Optical Store | | Graduate | Optical Store |
| AU WING LAM | RICH HONOUR | | LAW KWOK KIU LOUIS | AOJO |
| CHAN CHI MING | OPTICAL 88 | | LAW TSZ HIM | OPTICAL 88 |
| CHAN CHUI TING | IPOINT OPTICAL | | LAW WAI LEUNG | EYE'S MATE OPTICAL |
| CHAN HIN CHUNG | THE OPTOMETRY (OPT) CENTRE | | LEE CHONG KIT | OPTICAL 88 |
| CHAN KIN MAN JASON | EYE DELIGHT OPTICAL | | LEE KA MING SUNNY | MOKUROU x VISUAL PLUS |
| CHAN LEUNG KWAI | OPTICAL 88 | | LEE KWOK KEI | OPTICAL 88 |
| CHAN PAK HANG | RICH HONOUR | | LEE WAI YUNG NIKI | OKIAN OPTICAL |
| CHAN SIU MUI NOEL | OPEN EYECARE OPTICAL CENTRE | | LEUNG CHI KEUNG | OPTICAL 88 |
| CHAN YING TUNG HEATHER | MOKUROU x VISUAL PLUS | | LEUNG CHI WING | JINS |
| CHENG HANG CHEUNG | OPTICAL 88 | | LEUNG TSZ CHIU | OPTICAL 88 |
| CHENG KIN HEI LEO | THE HONG KONG OPHTHALMIC ASSOCIATES | | LEUNG WAI KIN | VERY GOOD VISION |
| CHENG KIN WAI | OPTICAL 88 | | LI CHUN MING | UNITED OPTICAL |
| CHENG LI WAH | MOKUROU x VISUAL PLUS | | LI KA CHUN | MOKUROU x VISUAL PLUS |
| CHENG TSUN YIN TERRENCE | HONG KONG SANATORIUM & HOSPITAL | | LI LOK MAN KAZU | FORTUNE OPTICAL |
| CHENG TSZ KOK DENNIS | CHILDREN EYE CARE CENTRE | | LI XIN TING SNOW | MOKUROU x VISUAL PLUS |
| CHENG YIM KUEN | OKIAN OPTICAL | | LIU KIN CHIT | OPTICAL 88 |
| CHEUNG MAN KIT | OPTICAL 88 | | LOK SZE WAH | KEE CHOUNG OPTICAL |
| CHEUNG YIU HIM | CALIFORNIA OPTICAL | | LUI HIU FAI | CLEAR VSION OPTICAL |
| CHIK YIN TO SAMSONS | THE HONG KONG OPHTHALMIC ASSOCIATES | | LUK WAI YUEN LAWRENCE | BRILLIANCE OPTOMETRIC CENTRE |
| CHING KAI CHI | OPTICAL 88 | | MOK CHIN FUI | H.K.POLYTECHNIC UNIVERSITY OPTOMETRY CLINIC |
| CHOI CHI HOI | DYNASTY EYECARE LTD | | NG KA HIM | OPTICAL 88 |
| CHOI MING TAK | OPTICAL 88 | | NG KWOK WAI | OPTICAL 88 |
| CHONG CHI WING | EYE DELIGHT OPTICAL | | NG NUI CHEONG TURRY | WISEYE OPTICAL |
| CHOW WING HAN | OPTICAL 88 | | NG TSZ KI KIMMY | MOKUROU x VISUAL PLUS |
| CHU CHING YI | PLANET OPTICAL | | PANG CHUN TIN | OPTICAL 88 |
| CHU HOI YAN | NEW FEI OPTICAL | | PAULUS LAM | OPTICAL 88 |
| CHU KIN KWOK | BLACKZMITH OPTICAL | | POON KA LUEN | HKSH HEALTHCARE |
| CHUNG SZE BUN BEN | THREE ARTISAN | | RAYMOND LEE | OPTICAL 88 |
| DAI HING PONG | POPS OPTIC | | SHIU HON BOR | OPTICAL 88 |
| DENNIS CHAN | VISION IDEA OPTOMETRIC CENTRE | | TAM CHI MAN IVY | MING'S OPTOMETRY CENTRE |
| FAN TIK CHI NICK | NEW OPTICAL | | TANG CHEUK MAN | EYE'N I |
| FU KA KING | OPTICAL 88 | | TANG CHI KEUNG LEAVES | MOKUROU x VISUAL PLUS |
| FUNG YAU TAK | OPTICAL 88 | | TOBBY CHEN | OPTICAL 88 |
| HO CHUN KIT STEVE | THE HONG KONG OPHTHALMIC ASSOCIATES | | TSANG HING YIU | MING TAI HONG |
| HO KIN MING | OPTICAL 88 | | TSANG KIN MAN KEYMAM | THE NEW BLACK OPTICAL |
| HO PUI HO | OPTICAL 88 | | TSE CHI SHING | WIN OPTICAL |
| HUANG MEI CHU | MOKUROU x VISUAL PLUS | | TSE MAN HO, NICHOLAS | THE OPTICAL HOUSE |
| HUI CHEUK MAN | MR. GLASSES | | WAN KAI CHUN KELVIN | THE OPTOMETRY (OPT) CENTRE |
| HUNG PO SAI BOBO | C-MER VISION | | WONG CHI FU BENNY | AOJO |
| KAN MING FAI | OPTICAL 88 | | WONG CHING KEUNG | OPTICAL 88 |
| KONG HIU KUEN | OPTICAL 88 | | WONG HO YEE | THE OPTOMETRY (OPT) CENTRE |
| KOO WAI KIN | OPTICAL 88 | | WONG KA KI | OPTICAL 88 |
| KOU CHI CHUN | MOKUROU x VISUAL PLUS | | WONG KWAN MING | OPTICAL 88 |
| KWOK KA LEUNG | POPS OPTIC | | WONG TAK WAI | OPTICAL 88 |
| KWOK KIM MAN | OPTICAL 88 | | WONG TAK YIN | MOKUROU x VISUAL PLUS |
| LAI HO FUNG IVAN | KEE CHOUNG OPTICAL | | WONG TSZ KAN MARCO | OPTIMIZ FAMILY EYECARE |
| LAM CHUN YU NOYES | OPTICAL 88 | | YEUNG SIU HUNG | GLYN OPTICAL CENTRE |
| LAM HING KAU | OPTICAL 88 | | YIM TSZ KWAN | CHARMING OPTOMETRIC CENTRE |
| LAM KA YAN | OPTICAL 88 | | YIP KWUN SUM | V CARE OPTIK |
| LAM KI FONG CATHERINE | THE OPTOMERTY (OPT) CENTRE | | YU LOK CHUN | MING TAI HONG |
| LAU KWOK HO | BEST OPTOMETRICAL & CONT. LENS CTR | | YU SIU FAN CANDICE | MOKUROU x VISUAL PLUS |
| LAU WAI CHEONG | MOKUROU x VISUAL PLUS | | YU TING YING TINA | WISEYE OPTICAL |
| LAU WING HANG | OWNDAYS | | | |