The best looking anti-reflective coating with enhanced durability and UV protection.
Hi-Vision SUN Pro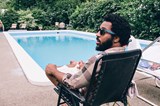 Help your patients look good and see better in the sun.

An anti-reflective coating that delivers optimal, outdoor vision performance for tinted and polarised lenses.
Hi-Vision SUN Pro is a premium quality coating that's designed to improve visual performance, durability, and aesthetics. The all-around protection is a great choice for patients who plan to have an active summer outdoors but don't want to sacrifice style and aesthetics.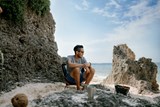 Meeting your patients' needs.
Hi-Vision SUN Pro premium coating is designed for those seeking outdoor fun and adventure.
Hi Vision SUN Pro provides a more appealing aesthetic appearance by eliminating unwanted colourful reflection. It will improve visual performance and contrast, due to UV protection on both surfaces of the lens and across all materials to ensure the highest durability for tinted/polarised prescription lenses.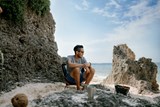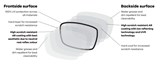 Hi-Vision SUN Pro technologies
Hi-Vision SUN Pro is available with the following unique characteristics
Anti-reflective
Reflections cause irritation and eye fatigue. This coating reduces these reflections and provides relaxed vision and improved visual comfort.
Scratch resistant
Scratches are easily made, this ultra-hard coating reduces the chance of scratches.
Dirt repellent
Thanks to the super-smooth surface, its easy to clean properties, grease or dirt are easily wiped off the lens. Even after long term use and repeated cleaning.
Anti-static
Preventing dust from adhering to the lens surface, providing clear vision in all circumstances. 
Water repellent
Ensures water droplets have minimal grip on the lens surface. Allowing optimal vision in rain or condensation.
Front surface UV Protection
100% UV protection across all materials.
Hi-Vision SUN can be combined with: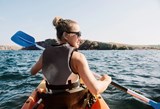 HOYA Polarised Lenses
Lenses that are a great sun solution for days spent in bright sunlight.
Read more
HOYA Tinted Lenses
Offer your patients a variety of tinted lenses to enchance their vision for a range of activities.From sports to driving glasses and everyday spectacles, your patients will be able to add colour to their look with functional tints.
Read more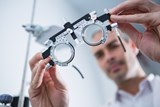 Hi-Vision SUN Pro coating offers you, the Eye Care Professional:
An opportunity to provide additional benefits for tinted and polarised lenses that will:
Reduce unwanted front surface colourful reflections
Back surface UV protection
Inproved lens durability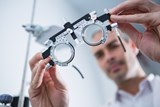 Request more information about our products
At HOYA, we are ready to answer any questions you might have, explore our potential partnership and hear the ideas you want to share with us. Get in touch with us by completing the form linked below.