HOYA appoints Eduardo Martins as Hoya Vision Care US President
(January 30, 2020, Lewisville, TX) Hoya Vision Care, Ally of the Eye Care Professional and ophthalmic lens technology leader announced today that Eduardo Martins, an optical industry veteran, has been appointed as Hoya Vision Care's US President. He will provide leadership for all US commercial channels and bring executive level strategy to achieve company objectives.
Eduardo brings over 25 years of progressive sales and global management experience. He was previously with Essilor of America where he held senior positions in the areas of business development and general management. He quickly expanded his level of responsibility to his most recent position as SVP/GM, East Region. Prior to Essilor, Eduardo held various management positions in the US, Australia, China and LATAM.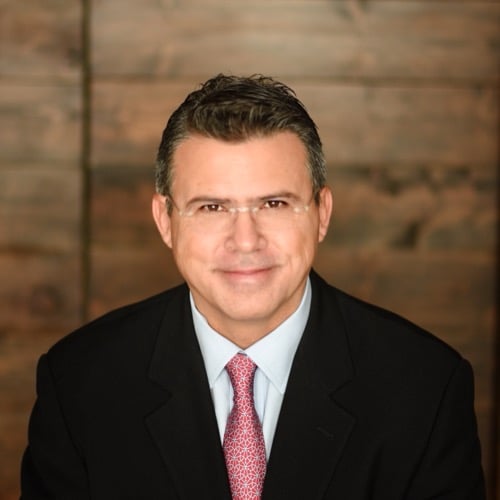 He believes in Hoya's commitment as the Ally of the ECP. "I am honored to step into this role with Hoya Vision Care and to help carry forward an innovative, growing and truly customer-driven organization," stated Eduardo Martins. He continued, "It's a very dynamic time in our industry – and Eye Care Professionals in all channels are looking for choices. I look forward to working with this dynamic team and continuing to provide unique, simple and fast solutions to help our key stakeholders 1) Better serve their patients, 2) Create differentiation for their practices and 3) Protect their brand value."
About HOYA
Founded in 1941 in Tokyo, Japan, Hoya is a global technology and med-tech company, and a leading supplier of innovative high-tech and medical products. Hoya is active in the fields of healthcare and information technology, providing eyeglasses, medical endoscopes, intraocular lenses, optical lenses, as well as key components for semiconductor devices, LCD panels and HDDs. With over 150 offices and subsidiaries worldwide, Hoya currently employs a multinational workforce of 37,000 people. For more information, please visit http://www.hoya.com.
About HOYA Vision Care
For over 60 years, Hoya Vision Care has been a global leader in the eyeglass lens business. With a presence in over 50 countries, Hoya Vision Care has a proven expertise in lens designs and freeform surfacing technology combined with a leading position in high performance, quality AR coating. Hoya Vision Care's solid market portfolio includes VISION EASE, SEIKO and PENTAX optical lenses, as well as innovative products such as Yuniku, the world's first vision-centric, 3D tailored eyewear. The company employs over 16,000 employees worldwide with mass production facilities in Asia & Europe and over 40 local Rx laboratories globally. For more information, please visit www.hoyavision.com.