Want to Save Time or DIY? The HOYA Hub is for You!
As your ally and business partner, we understand the issues with staffing shortages and constant pressure to provide consistent customer support. Do lack of help and growing responsibilities have you seeking ways to save time at every opportunity? The HOYA Hub can help you and your staff save time and perform tasks faster on demand 24/7!
Everything you do with HOYA, in one place.
For you to care for your customers, we need to care for you. One way we are doing that is by providing you access to the real-time status of your jobs, access statements and invoices, shipping, and other critical services on the Hoya Hub.
With The HOYA Hub you can access:
All job statuses

Invoices and statements

Visionary Alliance Rewards Program

Online education

Order brochures and sales materials

Request shipping labels
Best of all, HOYA Hub features 24/7 self-service access. Even when HOYA offices are closed on the weekends or when you're working late hours, the HOYA Hub gives you access to shipping labels, invoices, statements, and more. HOYA customers can also email customer service with concerns 24/7 via HOYA's Customer Care Mailshare.
The HOYA Hub is a unique self-service portal to the lens and laboratory business. No other laboratory offers you this level of detailed, customized, and immediate access to your account.
Practice owner sets up practice account and adds employees to the account.

You can create profiles for any or all staff members, allowing them to keep track of orders and statements while you focus on providing the best customer experience possible. Practice owners and staff will have a personalized experience based on permission levels set by the practice owner

Because there is proprietary and sensitive data on your HOYA Hub account, we ask that practice owners take the time to carefully consider the permission levels you give to each staff member. To learn more about data privacy, visit the HOYA Hub

privacy page

If you are a staff member without HOYA Hub access, ask your practice owner to set up employee accounts to take advantage of the time-saving benefits.
If you are a HOYA customer and not currently signed up for the HOYA Hub, fill out an interest form or HOYA Hub customer service
by email at hoyahubusa@hoya.com or by phone at (844) 736-5772.
Your Hoya Territory Sales Manager will send an invitation via email to access HOYA Hub account. These benefits equip your practice with tools, time-saving features, and the latest technology to facilitate favorable growth all via one website and only one login.
Stop waiting for statements to arrive by mail
Do you need a copy of your last statement? Perform monthly reconciliations and pay statements early and take advantage of your HOYA rebates instead of waiting for the physical copy to arrive via mail. Access PDFs for all of your statements on the HOYA Hub. Log into hoyavisionhub.com with your single sign on and click on the Financial Documents tab. Then, save a PDF copy any time you need one.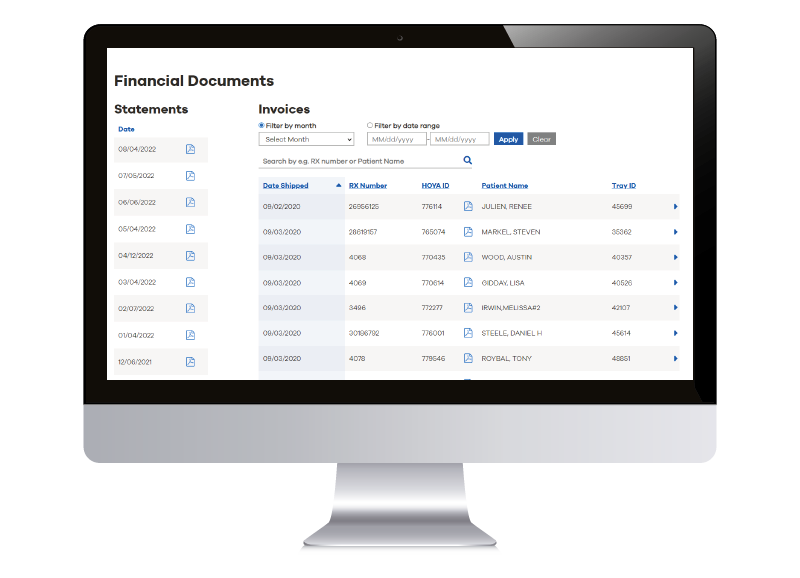 Find Patient invoices at any time
Do you need to find a copy of a patient invoice? Save time and access PDFs for all of your invoices on the HOYA Hub. Log into hoyavisionhub.com and click on the Financial Documents tab. From there you can search for invoices and save a PDF copy any time you need one.
Request shipping labels whenever you need them
Did you run out of shipping labels? Request shipping labels instantly from the HOYA Hub any time you need them. Log in to hoyavisionhub.com and click on the Request Labels tab. From there, you can choose a quantity and your primary lab location. The PDFs are emailed right to your inbox.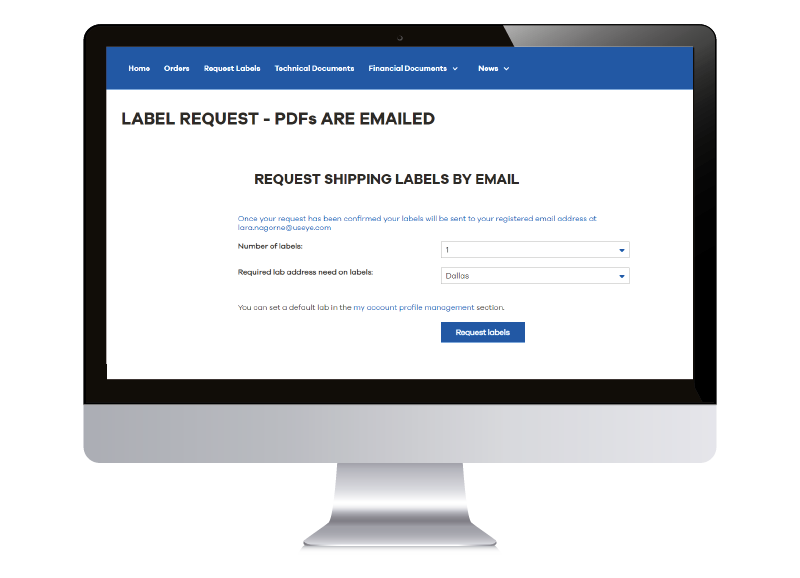 Access all of your tracking numbers in one place
Check order status at anytime. Log in to hoyavisionhub.com and click on the Order Management tab. HOYA provides practices with UPS tracking information that you can access from the HOYA Hub instead of writing down numbers or searching emails for tracking information. Order Management even allows practices to monitor the status of the job process in the labs and can advise patients when to expect their glasses. Users can stay logged in all day and refresh throughout the day to stay updated on job statuses.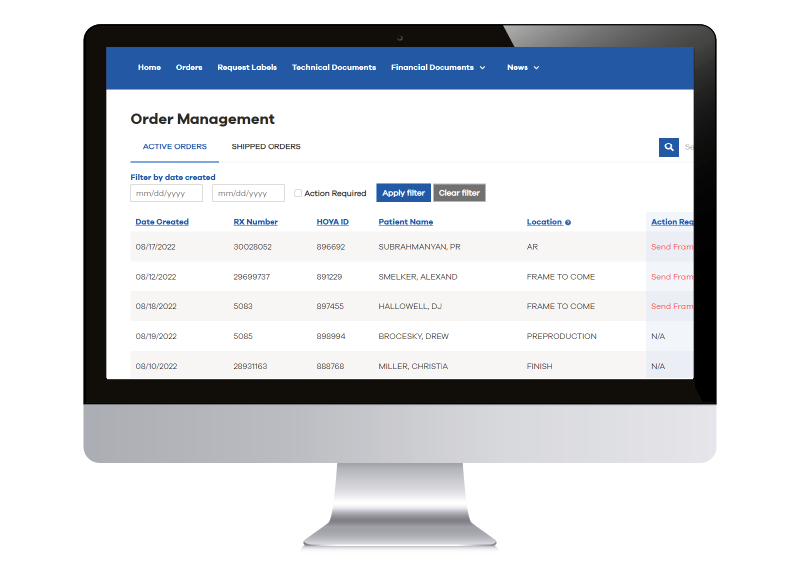 Are you ready to transform your eye-care operations? Join the HOYA Hub!
Truly caring for each of your customers is the key to providing a top-quality customer experience.
Do you have a never-ending to-do list with too little time to mark everything off? Access everything you need, after hours, 24/7, on HOYA Hub.