Employers. Providers. Employees.
Safety Eyewear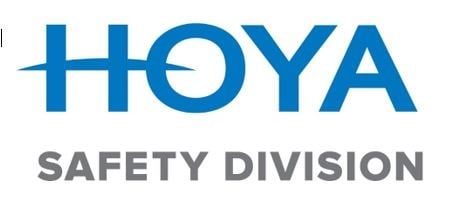 HOYA's safety division has continuously provided business and industry with comprehensive eye protection products and programs for over 70 years.
We are the leading manufacturer of safety prescription eyewear in North America.
For all questions related to safety eyewear - providers, employers and employees - you may call 800-982-2828 and your inquiry will be appropriately directed.
Employers
Establish an Effective Safety Prescription Eyewear Management Program
HOYA offers industry-leading management programs with our innovative administrative tools and comprehensive dispensing services network. Our sales and marketing teams are trained to help you establish a unique set of options customized to your needs. We can also help you implement your program in a timely fashion.
Eye Care Providers
Benefits to Providing Prescription Eyewear in Your Community
The Hoya Safety Division places the utmost importance on protecting your customers' eyes with the newest technology available while raising the bar on customer excellence. In the process, we trust you will find new patients referred by the employees you are fitting with safety prescription eyewear.We commit to improving the programs and processes through which you fit and dispense safety eyewear.
Employees
Why safety prescription eyewear?
OSHA regulations require employers to ensure that employees have appropriate eye or face protection if they are exposed to potential hazards. General dress eyewear (streetwear or non-safety frames) does not meet the ANSI Standard for Safety Prescription Eyewear. The ANSI Z87.1 Standard specifies that safety prescription eyewear meet stringent design, structural and lens retention requirements.
Hoya safety prescription eyewear have been tested to and meet the requirements of ANSI Z87.1.
Looking for an eye care professional in your zip code that offers Hoya safety eyewear? Click here.
Safety Frames and Prescription Lenses
Comprehensive Selection of Frame Styles
The HOYA frame collection features a wide range of styles, from fashionably cool sport eyewear to stylish and well-fitting eyewear designs in a variety of materials, shapes and sizes. Our frames have a variety of fitting characteristics to improve comfort, including soft adjustable nose pads, comfort nose bridges, spring-hinge flex temples and adjustable-length temples.
Lenses and Coatings – The Latest in Design and Technology
The HOYA program offers the latest in lens technology. Lens options include Single-Vision, Bifocals, Trifocals and No-line Bifocals, commonly referred to as Progressive Addition Lenses (PALs). We offer coating options to enhance scratch protection, increase ease of cleaning and resist fogging.
Sideshields
Sideshields are designed to provide lateral coverage while optimizing fit and comfort. Some styles feature wire mesh sideshields or integrated sideshields.