April is Sports Eye Safety Month – another opportunity for ECPs to engage with their patients, educate them, and build trust.
According to the American Academy of Ophthalmology (AAO), there are thousands of sports-related eye injuries each year in the U.S. Make sure your patients who are athletes, or parents of athletes, know how to protect their eyes while playing their favorite sports – and while being outside in general.
This type of awareness month presents the opportunity to get to know your patients (rather than going through the motions) and allows for conversation around lens materials and sunwear.
Types of sports-related eye injuries
Eye injuries look different depending on the sport. Many sports involve projectile objects, while others require a lot of hands-on physical activity. What do 90% of these injuries have in common? They are preventable.
Also, according to the AAO, 40% of eye injuries every year are related to sports or recreational activities, and more than 78% of them were not wearing eyewear at the time of injury. Only 5% of those wearing eyewear – including glasses or contacts – were wearing safety or sports glasses.
The most common and preventable sports-related eye injuries or conditions to be aware of:


1. Corneal abrasion: scratches on the cornea, the front of the eye
2. Inflamed iris: inflammation of the colored part of the eye
3. Hyphema: blood between the cornea and the iris
4. Traumatic cataract: clouding of the lens of the eye
5. Detached retina: when the layer of the eye that helps you see becomes detached from the back of the eye
6. Fracture of the eye socket: broken bone that surrounds the eye
7. Photokeratitis: damage to the eye caused by too much UV exposure
Which sports most commonly cause eye injuries?
According to estimates by the advocacy group Prevent Blindness, basketball is the leading cause of eye injuries. Pool & water sports and non powder gun use (airsoft rifles and pellet guns) came in second and third place for the most risk for sports-related eye injuries.
But there are others. Here's how Prevent Blindness ranks them: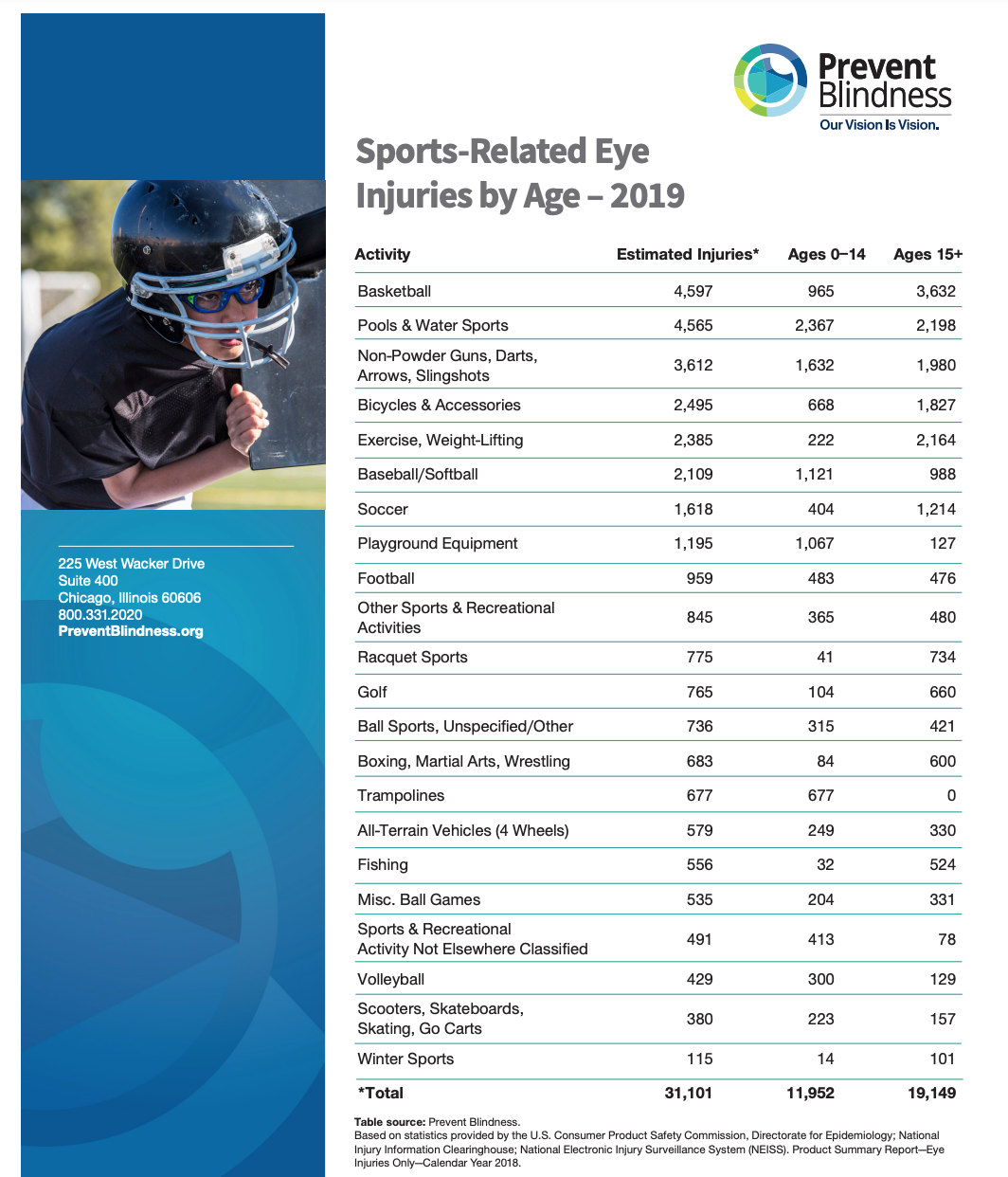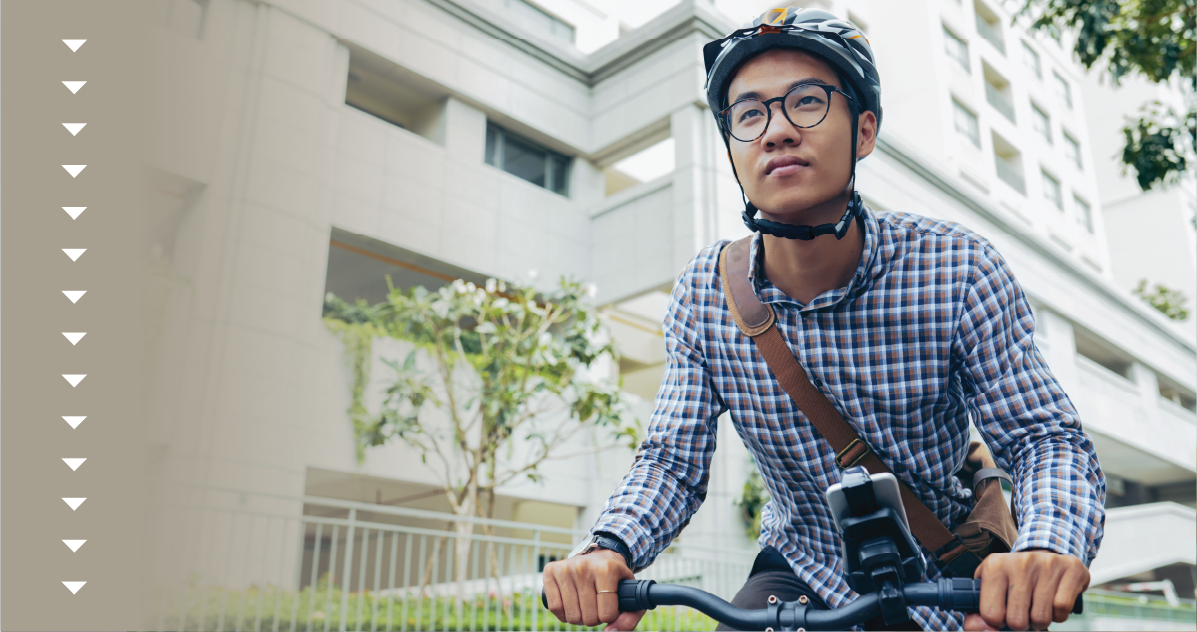 Tips for discussing sports eye safety
In your comprehensive eye exam, stay conversational and ask questions about your patients' daily lives, including work and hobbies. Any recreational activities will come up, and you can take that as your queue.
The American Optometric Association (AOA) encourages the following protocol during your patients' eye exams:


Identify patients who regularly participate in physical activities (sports, military, and first responders)
Diagnose and/or identify eye conditions or concussions common to sports injuries
Identify areas of improvement for their vision performance
Educate patients about proper protective eyewear for their specific sport or activity
Provide sports eye safety resources for your patients to reference as needed


Sports eye safety checklist
The goal is to prevent eye injury so that your patients can see better, perform better, and live safer lives. During the eye exam, run down this quick, patient-facing sports eye safety checklist.


Ensure your eye protection is labeled "ASTM F803 approved" – it has the highest level of protection and has been tested by the American Society of Testing and Materials.
Ensure your sports eye protection is made of impact-resistant materials, such as polycarbonate.
Consider sports frames that come with rubber padding to cushion the glasses against the face.
If you wear contacts, you may benefit from sports eyewear that conveniently contours around the head for comfort.
Ensure that your sports eyewear has a scratch-resistant coating for safe, visual clarity.
Check-inon peripheral vision to make sure there are no obstructed visual fields.
Know that regular glasses won't be enough, although sunwear is suitable for leisurely outdoor activity to protect against UV rays.


More on sports eye protection at Prevent Blindness →
Sunwear and tint options for outdoorsy patients
While it's true that typical sunglasses do not offer enough protection to prevent the above risks, sunwear is critical to protect your patients' eyes against sun damage.
As you find out more about their daily lives, work, and hobbies, you'll gain a better understanding of how much time they spend outdoors, even if it's leisurely.
In one of our recent infographics, The Value of Prescription Sunwear, we've explained how to convey the value of prescription sunwear to your patients and, ultimately, how to get the conversation started.